Client Reviews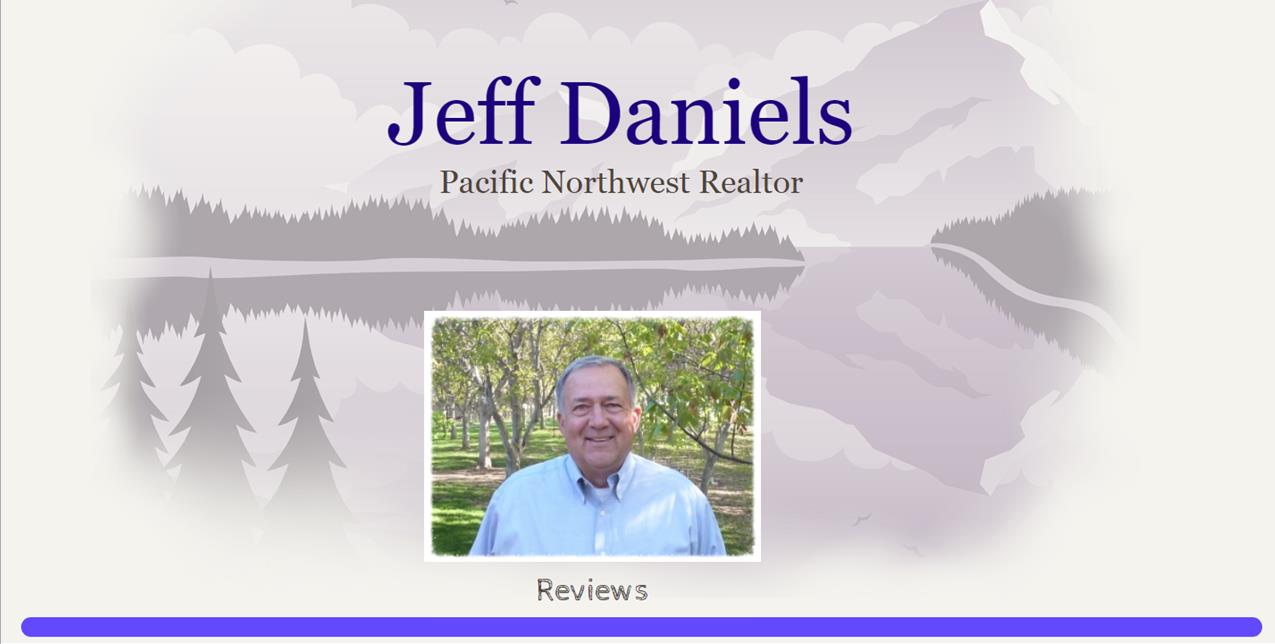 Dear Jeff,
It's a pleasure to write this letter to thank you for all your hard work in selling our son's home. Thanks, in your case, certainly is not enough. We hope this letter explains our belief that you are an exemplary Realtor.
In May 2014 we suffered a great unexpected loss and found ourselves trying to deal with the emotions of that loss and trying to sell our son's home. The home was in need of some repairs. From the time of our first meeting, you were honest and direct with us. You explained to us how the process would unfold so we wouldn't be surprised, and you recommended things that we could do to help with the sale. When it came to setting an asking price and later when we adjusted that, you always listened to our thoughts. In those discussions it quickly became obvious that you knew your market and the players in local real estate. You communicated frequently and effectively with us, your clients. To your credit we were never blindsided or in the dark at any time. You were proactive and kept us looking ahead of the present.
It was during these difficult times when we needed your best and that was what we got. By this time we had grown accustomed to your sense of humor, high energy level, and great work ethic, but now you amazed us with your flexibility, creativity, and persistence in making the sale.
It is no exaggeration that closing an estate and selling a home is a stressful endeavor both emotionally and fiscally. You provided that support and confidence we needed to know things would work out. Through it all you were a Realtor who was clearly a partner and a friend. For all of these reasons this is why we can unconditionally recommend you to our friends and acquaintances. It is without hesitation we would seek you out with any future real estate needs.
Sincerely, Dan & Cindy Newport
I highly recommend Jeff Daniels for all your real estate needs. As a 70 year old, I have bought and sold numerous properties during my life time. The recently completed sale of my rental duplex was by far the easiest purchase or sale I have ever experienced. Jeff was there every step of the way and provided invaluable advice when needed, as well as referrals for getting required repairs done in an affordable and timely manner. My property was listed in October and closed January 20th. The first buyer didn't complete the sale, but it was only 30 days later we closed with a second buyer. I left town at the end of October for the winter with no reservations about leaving the property in Jeff's capable hands. Jeff is not only an experienced professional, but is perhaps the most tenacious, honest and ethical person I've had the pleasure to work with.
Many thanks Jeff, from Jim Savelli
My husband and I were looking for some small acreage property not too far from town for our young family. We had searched for a year or more with no success. We asked Jeff for assistance, knowing he was aware of accurate prices in regard to real estate. He told us he would keep us in mind, when something might show up. Before long, he found a fixer-upper in our price range. We made an offer, and shortly we were moving to our own place that we'll call home for many years to come.
Tara Kentch
I was in the market for rental property. I didn't know where to start or how I should begin my search. I had never done this before. I contacted Jeff and he took the time to explain how market conditions and comps work. I was super impressed with how much Jeff knew, he answered all my questions. He explained it to me in terms that I could understand. He answered his phone every time I called and I can't stress enough how nice that was. He walked me through the process nice & smooth until I could finally make a decision. I would recommend Jeff to anyone looking for property to buy or sell!!
Shan Tasci
I was recently in the market for investment property in the Tri-Cities and contacted Mr. Daniels regarding this. I found him to be knowledgeable, professional and forthright. He had contacts for property that hadn't even been listed yet! I never felt pressured to make a purchase. In fact, the direct opposite is true. He is more concerned with the individual, than with the sale. I appreciate his integrity and professionalism. I most definitely would use him for any future investment property.
Joni Tiffany
Jeff recently helped me sell my home. He was knowledgeable, efficient and caring in helping me grapple with the many nuances of selling a (my) home with large acreage. I'm grateful and would recommend this realtor to anyone. I know that the next time that I have a property transaction I will use Jeff Daniels.
Kelly Stephenson
I challenged Jeff to sell my property earlier this year, and given that my property has a very select buyer I am very pleased with the results he has delivered. If you are looking for a hard working honest realtor I recommend you give Jeff a chance.
Roger Trullinger
Very blessed to have had Jeff's help with finding and buying our first home! He's the most honest and kind person you'll meet. He won't rush you into buying a home, he repeatedly told us "patience is a virtue, and if it's meant to be it'll be" and his wide range of skills and knowledge for house hunting is very impressive. If we could choose someone again we would choose him for the job in a heartbeat.
Sarai Haro